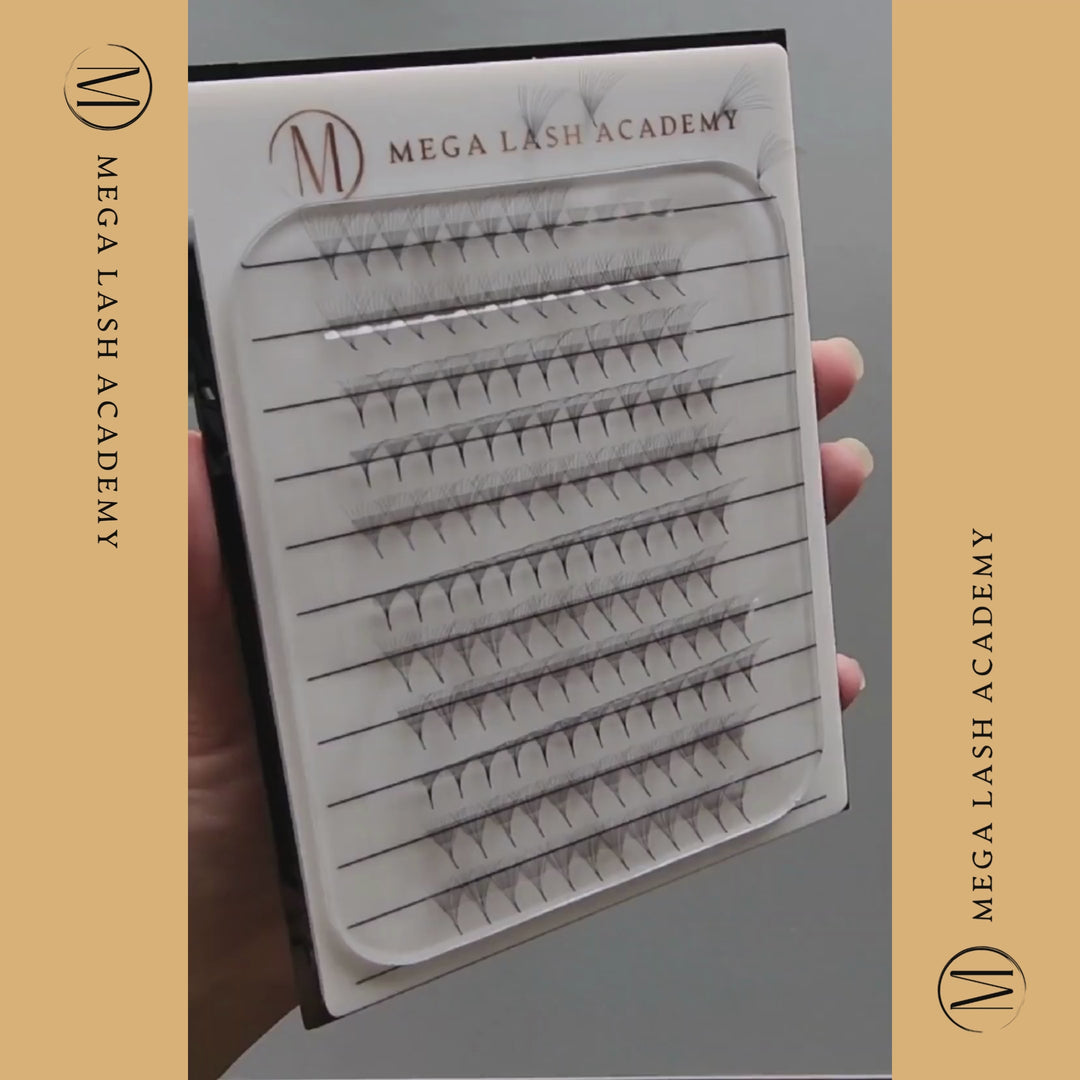 10D Rapid Promade Fans® - 1000 Fans
10D Rapid Promade Fans® - 1000 Fans
Regular price
$46.00
$46.00
Each Box Equals Roughly 6-8 Full Sets or 8-10 Refills
Ships within 24 hours

Sold out
These beautifully crafted fans are designed to give your clients stunning, full lashes in half the time it would take to create them from scratch.

With our Rapid Promade Fans®, you no longer need to spend hours making the perfect eyelash fan for your client. Simply peel the promade fans off the strips and apply them to your client's natural lashes. Not only does this save you time, but it also allows you to take on more clients each day or take a well-deserved break.
Key points:
All fans are laid out perfectly on clear strips, making it easy for pickups and helping you stay organized.
Perfect for beginner lash artists who have not yet mastered the technique of handmade volume, as well as seasoned busy lash artists who want to work efficiently without sacrificing quality.
Crafted from top-grade PBT material, featuring a thin base and the softest, darkest material available.
The compact size of the box makes it convenient for storage and use, making your lashing station neat and organized.
Each fan is handcrafted, so you might find that some fans look different from others. However, these subtle differences add to the natural charm of the lashes. Embrace them and enjoy the unique character they bring to your set.
Suitable for clients with oily skin and those who regularly wear heavy makeup. These fans remain open and hold their fluffiness even after exposure to multiple cosmetic products and makeup removers.

Tips:
We suggest using Silicone Lash Pad to simplify the process of picking up fans. For even more convenience, the Rapid Setup Kit is the perfect accessory to use when working with Rapid Promade Fans®.
All Mega Lash Academy lashes are made from the highest quality Korean PBT (Polybutylene Terephthalate). They are also referred to as faux mink or faux silk lashes.

The lashes are extremely soft and lightweight, while maintaining a long-lasting curl. And lashes made from PBT have the least chance of causing an allergic reaction to skin compared to all other eyelash extension materials on the market.
The fan strips are easily separated from one another, but the fans themselves are locked in place so that only deliberate plucking will release them.

Lay fan strips on a silicon pad, make sure the clear strips stay very well, then simply use tweezers to peel the fans off the strip (pick from the base), dip in adhesive, and apply. It's that easy!

Lash tip to maximize your lash retention results:
- Place rapid promade fans underneath or on the side of the natural lashes.
- Use more adhesive than regular volume fans (that have larger base).