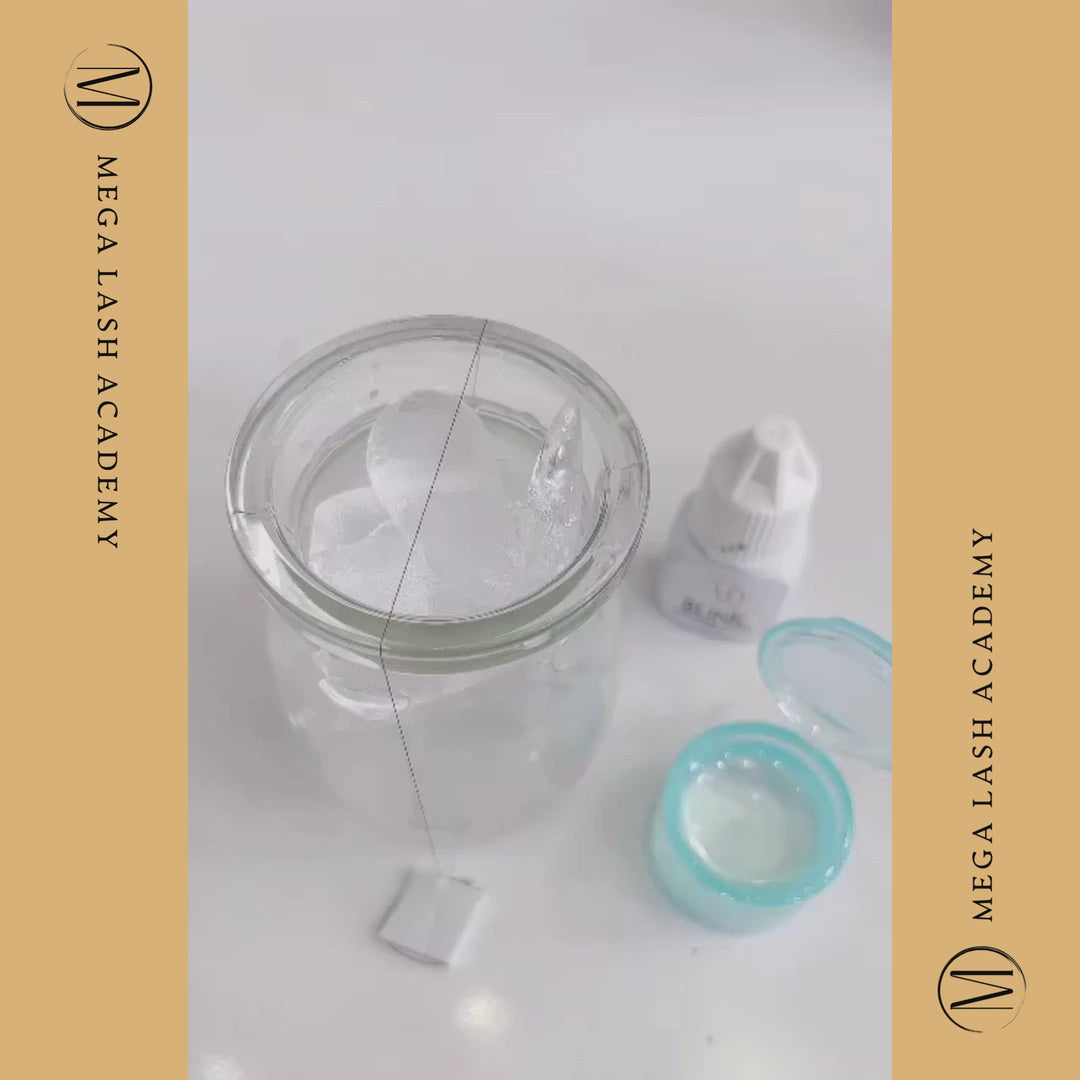 Blink - Lash Adhesive
Blink - Lash Adhesive
Regular price
$40.00
$40.00
Waterproof and oil resistant
Ships within 24 hours

Sold out
Experience a "blink" of an eye and have your client's lashes stay in place for up to 8 weeks! MLA Blink Lash Adhesive is a tried and true formula with a drying time of half a second and unbeatable retention power, perfect for any advanced lash artist. And since its humidity range makes it great for any climate. Hey, that's something to blink twice at!
MLA Blink Lash Adhesive is formulated for volume lashing, works in a wide range of humidity, and has a great retention power that lasts up to 8 weeks, dry time of 0.5 seconds makes it a great choice for advanced lash artists.
5 ml

Color: Black

Setting time: 0.5 second

Strength: 6-8 weeks

Viscosity: Thin

Each bottle comes in a vacuumed sealed package with a nozzle replacement and a needle


Manufacturing date is printed on product (in D/M/YYYY or YYYY/M/D format)

Latex-free
Optimal Environment:
Well-ventilated. 

Humidity: 30-70%

Temperature: 70-

77°F (21-25°C)
Store upright in cool and dry place, away from sunlight, fire and any other source of heat.

We recommend to store opened bottle in an airtight container with either dry rice or silica gel packets.
Caution:
For professional use only.

Not suitable for self-application, cluster and strip lashes.

Keep out of reach of children
Avoid contact with eyes and skin.
- For professional use only.
- Not suitable for self-application, cluster and strip lashes.
- Keep out of reach of children.
- Avoid contact with eyes and skin.
*FOR PROFESSIONAL USE ONLY*
- Be sure to shake your adhesive vigorously for 45 - 90 seconds each time you use it.
- Dip to 2-3 mm of lash base in adhesive and apply to isolated lash, 0.5-1 mm away from the skin, along the Lash line.
- Replace the adhesive drop when there's a change in its consistency (approximately after 15-20 minutes).
- Always do lash extensions in a well-ventilated room.
- Make sure clients' eyes are tightly closed throughout the application process.

Note:
The lower your humidity, the slower your adhesive cures.
Our adhesives have a max life span of 6 months from their manufacturing dates. Once opened, you have up to 6 weeks to use the glue. Typically with a 5ml bottle of lash adhesive, you can do about 100 classic sets. We recommend writing the date of when you opened it so you always remember.

Always keep the adhesive top clean throughout the application process using a disposable glue wipes - this will prevent any clogging. Ensure lid is clean and on tight after each use. *Do not use natural fibers, such as Q-tips, they will get stuck and will produce heat or even a fire.

Store your glue at room temperature (68-72°F) in a cool, dark place, away from humidity and direct sunlight. This helps with the consistency of the adhesive.

You could also store your glue in an airtight container. Some lash techs store their glues in a box with rice, as rice absorbs any potential moisture in the air.

Tip: Always have a fresh back up bottle ready to go in case of an emergency, nobody wants to get caught in the middle of an appointment with no glue on hand.