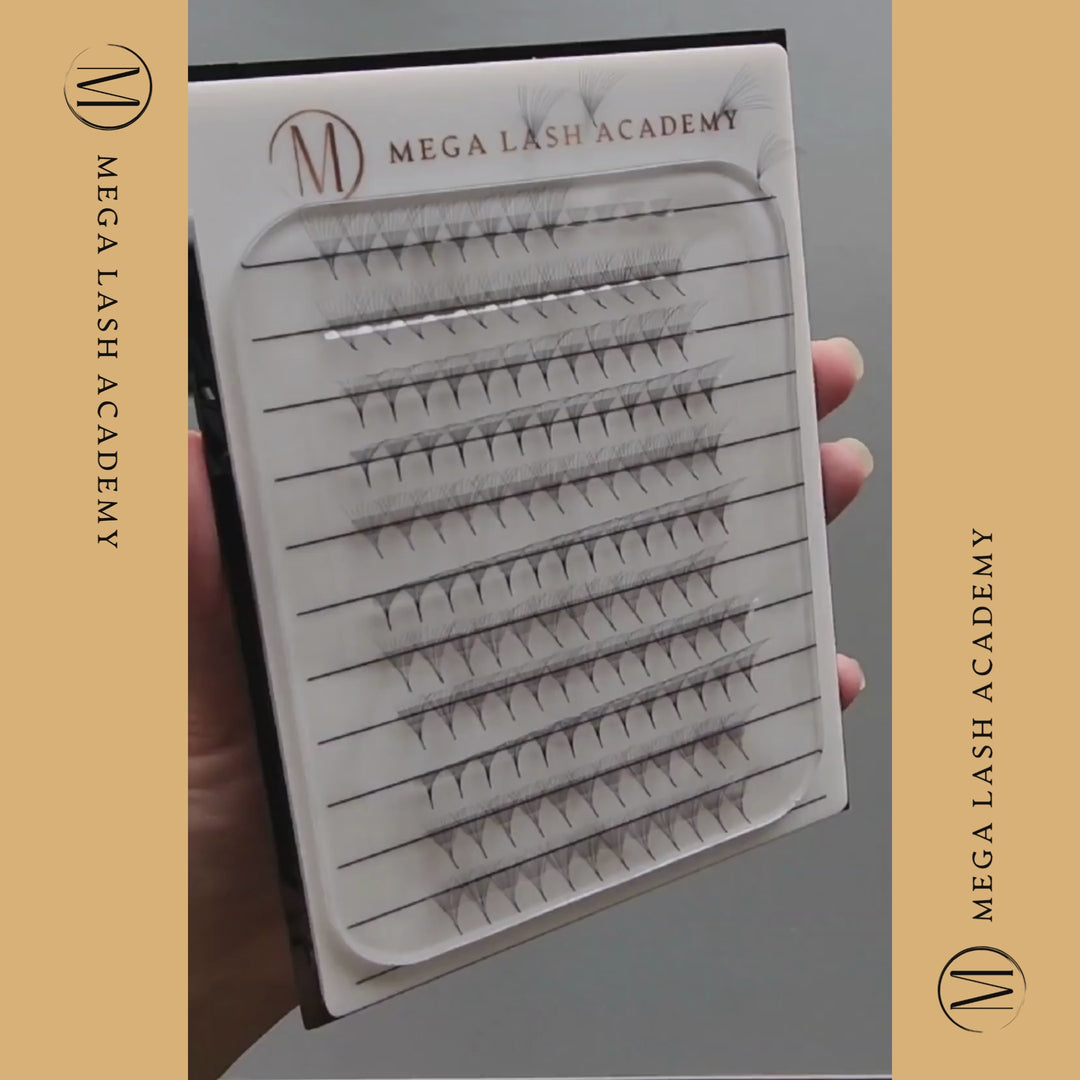 Camellia 5D Rapid Promade Fans®
Camellia 5D Rapid Promade Fans®
Regular price
$26.00
$26.00
Instant Natural Volume Look
3 mixed lengths in each fan
Ships within 24 hours

Sold out
Camellia 5D Rapid Promade Fans® are the ideal choice for feathery natural-looking volume sets. 3 lengths of lashes in each fan replicate the eyelashes' unique growth cycle. Give your clients a glamorous look every day without any hindrance - the fans are incredibly lightweight, soft yet voluminous, and perfect for that natural and voluminous set.
*This is not a mixed tray.
5 lashes per fan.
Curl: CC
3 lengths per fan: 8-10-12mm, 9-11-13mm, 10-12-14mm, 11-13-15mm, 12-14-16mm, 13-15-17 mm.
Instant natural volume look.

Easy and convenient, with less prepping time and storage space.

Minimal adhesive used for best bonding result.
All Mega Lash Academy lashes are made from the highest quality Korean PBT (Polybutylene Terephthalate). They are also referred to as faux mink or faux silk lashes.

The lashes are extremely soft and lightweight, while maintaining a long-lasting curl. And lashes made from PBT have the least chance of causing an allergic reaction to skin compared to all other eyelash extension materials on the market.
The fan strips are easily separated from one another, but the fans themselves are locked in place so that only deliberate plucking will release them.

Lay fan strips on a silicon pad, make sure the clear strips stay very well, then simply use tweezers to peel the fans off the strip (pick from the base), dip in adhesive, and apply. It's that easy!

Lash tip to maximize your lash retention results:
- Place rapid promade fans underneath or on the side of the natural lashes.
- Use more adhesive than regular volume fans (that have larger base).